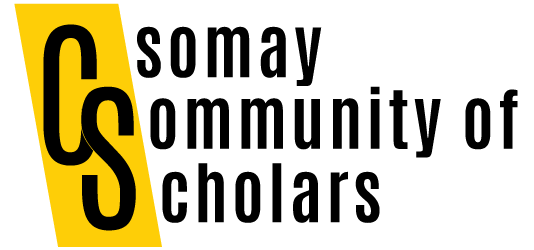 The Csomay Center Community of Scholars seeks to promote research activities by identifying funding opportunities, advancing inter-disciplinary and community engagement, and building infrastructure to advance both discovery and translation to practice.  The Community of Scholars also provides multi-level mentoring and opportunities to present works in progress for peer and expert review.  If you are interested in joining the Csomay Community of Scholars please click the link below.
---
Meeting Schedule Spring 2023
Meeting Type

Topic

February 15

12:00 - 1:00 pm

Seminar

"Wisdom for Writing the 6-page Research Strategy" with Drs. Wen Liu (NIA R03) and Patricia Groves (NIMHD R21)

March 22

12:00 - 1:00 pm

Seminar

"Reviewer Pet Peeves by NIH Scoring Section" with Drs. Kitty Buckwalter, Ann Marie McCarthy, and Barb Rakel

April 18

12:00 - 1:00 pm

Seminar

Speaker session: with Dr. Theresa (Terri) Harvath, PhD, RN, FAAN, FGSA 

May 3

12:00 - 1:00 pm

Luncheon

End of Year Luncheon
If you have any questions, please contact us at Csomay-Center@uiowa.edu.